For the first time in years, the average sale price for a detached (single family home) in San Diego County has dropped. Many key factors are part of this dip in the housing market. First of many is an increase in inventory, which has more buyers shopping longer to see more homes. Additionally, home prices have been historically high, making homes unaffordable to many home buyers in San Diego. Fortunately, rates are still low, and the Fed has declared there are no more rate hikes in the foreseeable future.
While detached homes dipped, attached homes gained 7.2% year over year, going from an average sale price of $474,713 to $508,746. Inventory is up for attached homes (condos, townhomes) mostly due to affordability compared to single family homes.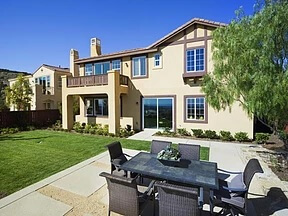 For many, a single family home at an average sale price of $798,873 is just out reach, where a condo at $508,746 is much more doable. Even though the VA upped their maximum allowed loan amount to $699,000, most people cannot afford to purchase a single family home in San Diego priced that high.
Homeowners whose value is higher than what is considered affordable, don't despair. However there are some very important things to be aware of when selling your home in San Diego.

The fact is, due to more inventory and higher home prices, it will take longer to sell your home, so patience will be key. Days on market is up from 29 days last March, to 36 this year. Make sure you position your home so that it stands out to ready buyers.
1. Home Appearance
Since inventory is up, buyers have more choices when looking at homes. Now, more than ever, it is important to make sure your home is clean, uncluttered and well maintained. Do all deferred maintenance items, pack all personal belongings, consider a fresh coat of paint for the house and consult a staging professional so your home catches the attention of home buyers.
2. Pricing
These days, home buyers will skip over anything they perceive as "overpriced". The key word is perceived. While home buyers may not have a factual idea of what is truly market value of home, they are relying on home sites like realtor.com, zillow and redfin to educate themselves. Price your home correctly to avoid being skipped over by potential home buyers.
3. Accessibility
If buyers cannot see your home, non of the other items matter. Make sure your home is easy to show to prospective buyers and local agents.
The San Diego housing market is showing signs of a shift, however this is due more to affordability than a housing crash. Single family homes will continue to sell, just at a slower pace, while attached homes may sell faster simply because they are more affordable.
For individual zip codes or help with real estate, reach me at
760-310-0166 or [email protected]
More San Diego Market Information-
Click the Links for More Information
March 2019 San Diego Full Housing Report
North County San Diego Statistics
South County San Diego Statistics
East County San Diego Statistics
I believe in helping people, it's just that simple. I want to make real estate personal again. We want to make something that can be stressful and complicated, easy and streamlined.
I'd be honored if you join me on my journey to help people like you buy, sell and invest in real estate!
Check out my other blog, THE REAL REALTOR, follow me on FB or Instagram!