California Housing Predictions 2021// June Housing Market Updates
Homebuyers are growing weary of the housing market
Homes selling at breakneck speeds

Homebuyer sentiment

Foreclosures slow down

Affordability

New homes slow down due to lumber

Predictions- mortgage applications are down- means less competition for buyers

Scroll down for the June 2021 Housing Update
Homes Continue to Sell at Breakneck Speeds
Homes are selling at breakneck speeds according to Motley Fool.  In fact, I have seen offers that include the home buyers paying for the sellers car washes for a year, their Netflix for a year, and even offering to name their new dog after the home sellers if the home buyers get the house!
While i've seen this first hand with 20+ offers in just hours on homes for sale in San Diego, I'm also starting to see things cool down a little. This is mostly due to homebuyers frustration with the housing market. According to Housing Wire Experts: Homebuyers are feeling pretty discouraged by the housing market these days. The latest Fannie Mae Home Purchase Sentiment Index shows that just 35% of consumers believe now is a good time to buy a home, down from 47% in April. And those who believe it is a bad time to be a homebuyer increased to 56% from 48%.
In case you don't know Fannie Mae is, There's a very good chance you've heard of Fannie Mae. But do you know what it does and how it operates?
The Federal National Mortgage Association (FNMA), typically known as Fannie Mae, is a government-sponsored enterprise 
 According to Doug Duncan, senior vice president and chief economist at Fannie Mae, Home Buyers are acutely aware of higher home prices and the low supply of homes, the two reasons as the most frequently for that particular sentiment.  However, despite the challenging buying conditions, consumers do appear more intent to purchase on their next move, a preference that may be supported by the expectation of continued low mortgage rates, as well as the elevated savings rate during the pandemic, which may have allowed many to afford a down payment.  
May data showed a healthy rebound in the labor market with 559 thousand jobs added and the unemployment rate dipping under 6 percent. Hard-hit industries including leisure and hospitality, education, and health care & social assistance saw the biggest gains.
Foreclosures and delinquencies are dropping
With various foreclosure bans and mortgage forbearance options still available, this one's not a huge surprise, but both foreclosure filings and mortgage delinquencies have slipped. According to ATTOM Data, foreclosure filings dropped 1% from March to April and are now down 17% over the year. A mere 3,700 foreclosure starts commenced in April — a record low for the stat.
Simultaneously, mortgage delinquencies have dropped 7.11% month over month. Now, fewer than 5% of mortgage loans are delinquent — the first time the share's been that low since the pandemic started. What's more? Serious delinquencies — or loans at least 90 days past due — dropped by 151,000 over the month, too.
Let's talk housing affordability: Home prices have been on a tear for quite some time, and according to the latest data from the Federal Housing Finance Agency, there are no signs of slowing down. The most recent FHFA House Price Index has prices up a whopping 12.2% over the year, with up to 20% in some San Diego areas.  Check out this video – should you buy a home in 2021.  New Home Sales Suffer as Lumber Prices Remain High: New home sales fell by 5.9% nationwide last month. Not only was this trending down from the first quarter of the year, but it was also significantly below expectations. Strong home sales early in the recovery have exhausted inventory and skyrocketing lumber prices have prevented a more robust resurgence in new construction activities. However, rates remain low and demand is only increasing as the economy begins to reopen, so new home prices are growing by more than 20% on an annual basis.
Mortgage Applications Slow Down After 52 Consecutive Weeks of Growth.
We may start to see less competition for homes as more home buyers are waiting it out.  This is good and bad.  Good for those home buyers who are sticking it out because they have a higher chance of having their offer accepted.  But this is bad for home buyers who are waiting and may miss the low rates.  Sellers, you may see a decline in the amount of offers on your home and more realistic pricing may be coming soon.  Instead of getting $50 or $100,000 over your asking, you may be receiving offers closer to the asking price you set. 
FIND YOUR HOME VALUE INSTANTLY
Same Story- Lack of Inventory, but there is hope!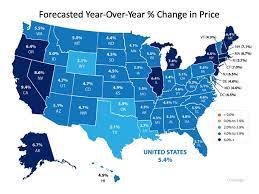 Perhaps the biggest constraint on the housing market is its meager supply, but the supply-demand gap should spur a correction. The construction industry under built for more than a decade after the housing market sparked the global financial crisis. The weak building activity led to a shortage of 2.5 million homes, but activity seen over the past year stands to change that, the team said.
The shortage now serves as "an opportunity for homebuilders to pick up incremental demand that we hope new home builders will soon fill. "Underbuilding has left the inventory of new and existing homes for sale at all-time lows, making the only solution to satisfy growing demand from the Millennial population is to build more homes. All signs are pointing to a surge of new building. Such a rebound is heavily reliant on lumber supply chains and, as with the broad economy, the path of the coronavirus. 
If we couple new building with the amount of people vaccinated in California who are now ready to list their homes, we should see some inventory open up. Having a sustainable growth of 3-5% for the housing market is healthy. And yes, people are leaving California, but not as fast as we all think.
As the amount of new homes are built increases and people are more comfortable with listing their home, experts and current data suggest, homeowners and prospective buyers might both come out winners.
Baby Boomers will Need to Sell & Retire
Baby Boomers age into retirement. Between now and 2030, the number of Americans aged 65 years and older will increase to 73 million people, accounting for 30 percent of the population. Roughly 70 percent of them will require long-term care services after age 65, and millions will transition out of their homes and into assisted living communities or exchange their larger homes for smaller ones. In fact, Baby Boomers are set to leave their homes in record numbers: within the next decade, more than a quarter of currently owner-occupied homes will become available.
The bottom line is that we need more homes to sell and the industry is working hard to accommodate the demand.  Home buyers are cooling off, which could also offer some hope for the next generation of home buyers! 
If you have questions anytime, please comment or contact me!
Text 760-310-0166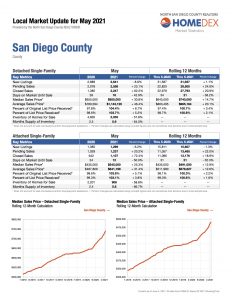 .