Have you googled (or thought about Googling): How to buy a Home during a Pandemic? Maybe you've seen houses go up for sale and thought that it seems a little crazy! The truth is, homes are still selling and buyers are still buying.. the process just looks a little bit different! I wanted to share some of the steps of what the current process looks like so that if you're ready to make a move, you know how this works.
Step 1: Schedule a virtual buyer consultation.
I'm offering these over Zoom right now so you can learn everything you need to know from the comfort of your home. During the call I'll get you set up on a digital home search, set you up for getting pre-approved, answer all of your questions and my favorite of all – learn what you're looking for in your new home! I'll also cover what the market is like in the area and price range where you're looking so you can be prepared for what to expect. Even if you're several months out from starting the process, I encourage you to schedule a consultation now. I like to set up my buyers for success rather than have a rushed process that feels overwhelming (especially for first time home buyers)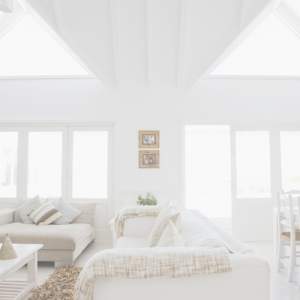 Step 2: Virtual property tours
See a home you like? Forward the listing to my email and I'll schedule a virtual property tour. We can do this over Facetime or Zoom so you can be right there with me. If you love it, we'll schedule an in person tour. Don't worry, I'll arrive first to open doors, turn on lights and disinfect the handles and switches prior to your arrival. I recommend that you drive through neighborhoods and areas you're interested in to get a feel for the location and what's nearby! You can do this anytime and it's really helpful for learning about different areas and neighborhoods first hand.
Step 3: Digital Signatures and Electronic Offers
The good news is that I had gone digital long before the pandemic arrived. So all of my processes are super simple and streamlined for signing and viewing documents electronically. We can go over the entire offer over a Zoom call or on the phone so you feel confident and understand all the different sections.
Step 4: Digital Home Inspection Report
You can still schedule a Home Inspection but maybe instead of attending, you'll just let the home inspector go and then review his digital report. We can talk about anything that comes up that is concerning and address it from there.
Step 5: Closing Day
We have made it so easy to close virtually! You can sign all of your documents online! Your lender will transfer your funds to escrow and the seller. You can even pick up your keys without anyone there!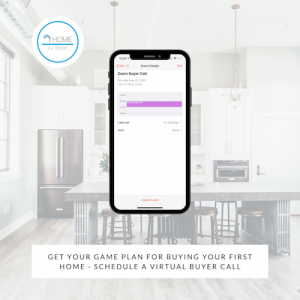 Buying a home durning COVID-19 is possible! You need a game plan that covers all of your bases and keeps you safe. Schedule your online consultation with me today to find out how to get started!