IS EVERYONE LEAVING CALIFORNIA? MOVING TO IDAHO FROM CALIFORNIA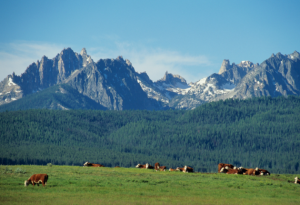 You may have heard that people are leaving California in droves!  
So, if you Want to start a lively — and possibly tense — conversation among Californians? Say something about how everyone's leaving the state. You might hear about exhaustion from fleeing fire after fire, or frustration with high taxes and business regulations.
If you're talking to Caitlyn Jenner, the former Olympian who is vying to replace Gov. Gavin Newsom in a recall election, you might hear about a fellow private plane owner "packing up his hangar" because he can no longer bear to see homeless people.
Inevitably, someone will talk about California's astronomical housing costs: Do you know how much house you could get in Idaho for what you're paying in Los Angeles? Can you imagine having a yard? And yet, for all the supposed downsides of living here, the price of a home seems only to ever be going up and up.
This is more complicated than just throwing our arms up at the challenges we face living in the Golden State.   In recent years, California's population growth has slowed to its lowest recorded rates since 1900.
Much of the slowdown is the result of forces that have reshaped the United States more broadly, like a declining birthrate and new policies that may be limiting immigration.
Demographers say that it was probably the coronavirus that tipped the state into population decline — and that once the pandemic has passed, there will be a rebound.
Some 62,270 people have died of Covid-19 in California. Immigration policies that were already restrictive became even more so amid global lockdowns, resulting in what state officials estimated was a loss of 100,000 residents and roughly 53,000 fewer international students.
Add in the fact that people no longer have to live close to work now have the choice to move to a state like Idaho or Texas where housing prices are much more affordable and you can get much more for the price.  
Are you considering moving to Idaho from California? So are lots of people, which may bring California's Housing problems right behind them.  Idaho low unemployment and high income growth. It has expanded education spending while managing to shore up budget reserves. But there is another factor at play: Californians, fleeing high home prices, are moving to Idaho in droves. For the past several years, Idaho has been one of the fastest-growing states, with the largest share of new residents coming from California. This fact can be illustrated with census data, moving vans — or resentment. with the largest share of new residents coming from California. This fact can be illustrated with census data, moving vans — or resentment.
LIVING IN IDAHO VS. CALIFORNIA
Home prices rose 20 percent in 2020, according to Zillow, and in Boise, "Go Back to California" graffiti has been sprayed along the highways. The last election cycle was a referendum on growth and housing, and included a fringe mayoral candidate who campaigned on a promise to keep Californians out. The dichotomy between growth and its discontents has fused the city's politics and collective consciousness with a question that city leaders around the country were asking even before the pandemic and remote work trends accelerated relocation: Is it possible to import California's growth without also importing its housing problems?
If you are thinking about Selling your home and moving to Idaho, here's a few things you should know. https://www.oldharborins.com/2021/04/21/moving-to-idaho-myths-facts-2/
Living in California is many people's dream! And who can blame them? With every type of food, every type of ecosystem, and every type of entertainment imaginable, California is the state that does it all and does it well.But moving out of state is a thought that has admittedly crossed all of our minds. We love to hate and hate to love California, yet at the end of the day, we know that no state is better than the Golden State. 
WHAT YOU'D MISS IF YOU WEREN'T LIVING IN CALIFORNIA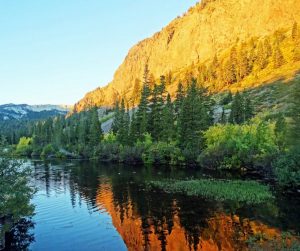 We can list a hundred reasons why living in California is actually the best, but here are my top 11.
1. THE NATURAL BEAUTY
From Lake Tahoe and Yosemite to Big Sur and Big Bear, California's distinct landscapes boast some of the most beautiful natural wonders in the nation. Depending on the route you choose to take, embarking on a weekend road trip in California can expose you to sandy beaches, majestic mountains, beautiful valleys, or a combination of all three (and more!). The rarity of this phenomenon is something we take for granted while living in California and something we remember fondly if we ever leave.
2. THE AMAZING CLIMATE
Do sunny skies throughout the year sound appealing to you? How about warm, breezy summers and chilly winters? Move to California. The temperate year-round climate alone is enough to remove the idea of moving out of state from our minds. We'll take waking up to (albeit sometimes rainy) crisp morning air over shoveling snow from our driveway any day—especially when we're already prone to be running late for work.
CALIFORNIA HAS LONG ATTRACTED PEOPLE FROM ACROSS THE GLOBE, MAKING IT ONE OF THE MOST RACIALLY AND ETHNICALLY DIVERSE STATES.
3. THE DIVERSE COMMUNITIES
From its earliest days in history, the Golden State's residents have come from a wide array of cultural, racial, linguistic, political, and economic backgrounds. As varied as our upbringing and beliefs may be, our common respect and appreciation for diversity and acceptance cannot be felt as distinctly anywhere else. Whether it's Chinese New Year, Kwanzaa, Hanukkah, or Pride Week, we celebrate it all—and well. And when it comes to sticking up for each other against injustice, you can be sure you'll have an army of people behind you who are ready to do what's right.
4. THE UNBEATABLE FOOD SCENE
Whether enjoyed at hole-in-the-wall, family-operated eateries or Michelin-starred, world-class fine dining restaurants, California's iconic food is famous all over the world. The Golden State's affinity to embrace and reward innovation, along with its diverse cultural scene, makes its culinary world one of the most varied and delicious in the country. Living in California means being within a few steps of good food wherever you are.
THE GOLDEN STATE WAS MADE FOR DREAMERS AND HAS PRODUCED NUMEROUS FAMOUS ACTORS, MUSICIANS, ATHLETES, AND WRITERS.
5. THE ENTERTAINMENT INDUSTRY
The Golden State is a magnet for some of the most inspiring and creative people from around the world. Between the numerous Hollywood stars revolutionizing the film industry and the prominent musicians who come out of the state, there's no shortage of famous Californians who've been setting the tone for the rest of the entertainment industry for decades. If you feel like working in the creative world is your calling, moving to California is a step in the right direction (as the biographies of many of the world's most influential modern-day entertainment figures might suggest).
6. THE RICH CULTURAL SCENE
Many of the world's hottest cultural events take place in California. Whether you're a music nerd who loves frequenting festivals, an art aficionado who thrives off of visiting art galleries, or a history buff who loves discovering new museums—it's easy to expand your cultural horizons while living in California. If you haven't taken advantage of California's exciting cultural scene yet, plan an excursion now, and you'll fall back in love with the state.
WITH COUNTLESS MILES OF TRAILS, AN ICONIC COASTLINE, LUSH FORESTS, AND STRIKING DESERTS, CALIFORNIA OFFERS ENDLESS OUTDOOR ADVENTURES.
7. THE THRILLING ADVENTURES
Mesmerizing lakes, lush forests, snow-capped mountains, and white sandy beaches are the perfect backdrop for thrilling adventures of any kind. It is almost impossible to get bored while living in California, and if you do, it is entirely your fault. Whether you want to paraglide over Shasta Trinity National Forest or take a drive through architecturally appealing Palm Springs neighborhoods, opportunities to have an adventure and explore someplace new in California are aplenty.
8. THE TOP-NOTCH EDUCATION SYSTEM
It is no secret that the Golden State boasts some of the best educational institutions in the world. Whether you're looking to pursue a bachelor's degree or higher, moving to California to enroll in a well-regarded university is not only a good idea, but also a worthwhile investment in your future. Plus, you'll definitely have a great time and make lifetime memories while living in California's best college towns. 
BETWEEN THE LOCALLY GROWN PRODUCE AND PLENTIFUL OPTIONS FOR OUTDOOR WORKOUTS YEAR-ROUND, IT'S EASY TO STAY FIT AND HEALTHY HERE.
9. THE EASY HEALTHY LIVING
From the fresh, locally grown produce to the thousands of prime destinations for outdoor workouts, California provides plenty of resources that make it easy to follow a healthy lifestyle. We often get made fun of for following new fitness trends and constantly trying to improve our diets, but it is only by living in California that you realize how motivating it is to be surrounded by beautiful places and health-conscious communities that keep you committed to living a healthy lifestyle.
10. THE ABUNDANCE OF OPPORTUNITIES
The Golden State provides plenty of golden opportunities. From up-and-coming actors trying to break into the Hollywood scene to ambitious techies dreaming of making it big with their own start-ups, California has always welcomed those who dare to think outside the box. Are you familiar with the phrase "to be in the right place at the right time"? Living in California means you are in the right place, all the time.
WE MAY BE BIASED, BUT THE GOLDEN STATE IS THE BEST STATE. STAYING IN CALIFORNIA IS ALWAYS THE RIGHT CHOICE.
11. THE FACT THAT IT'S CALIFORNIA
Well, it's the Golden State, after all. There are so many appealing factors about staying in California; some explainable, some not so much. In the words of American author Edward Abbey: "There is science, logic, reason; there is thought verified by experience. And then there is California."
Tristen Campanella is proud to be in the top 5% of realtors in San Diego County by sales volume.  She loves living in San Diego, especially North County, with her husband, her 5 kids, 10 chickens and golden retriever Brady.
Life happens at home…make your move.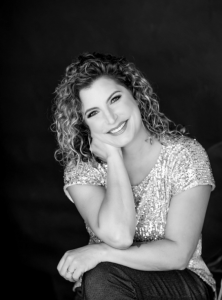 Article information provided by: https://www.california.com/reasons-stay-california-instead-moving-out-state/