What's happening both nationally and locally in the real estate market? I keep a close watch on the local San Diego real estate market, with special focuses on Escondido, Vista, San Marcos, Carlsbad, Encinitas and North County San Diego.
Most of us are watching the real estate market closely, worried about a real estate crash like 2006. What I can tell you is that is VERY unlikely. Our higher prices are driven up by lack of inventory and high buyer demand, unlike 2006 where we have a surplus of homes for sale, as well as incredibly lax lending guidelines.
So is now a good time to buy? Should you sell or wait for prices to go up? What if prices go down.
These are the types of questions we are getting from everyone locally in San Diego, California, Escondido 92025 and North County San Diego.
I get it, it's hard to know what to do, I understand how nervous it can be, this is most likely one of your most valued assets. I've sold hundreds of homes, guiding all of my clients through this process with a higher sense of ease.
So let's take a look at what's happening in the real estate market. Low interest rates are fueling competition amongst buyers and boosting existing home buying activity to the highest level since 2006. The increase in buyer activity is causing a frenzy for buyers and driving home prices up.
According to Freddie Mac, Mortgage rates continue to set record lows. The 30-year fixed-rate mortgage recently averaged 2.81% , the lowest rate since Freddie Mac began tracking such data in 1971.
Economists point to weaker consumer spending are factors contributing to driving down mortgage rates. This all looks good for the real estate market.
We can't predict what will happen, but another bit of good news is how the stimulus checks provided by the government were used. According to New York Fed, 29% of Americans spent the money, but 35% paid down debt, and 36% saved the money. So it seems that 71% of Americans used their money wisely and that should help us as well.
November saw the Dow Jones Industrial Average top 30,000 for the first time, while mortgage rates reached new record lows again. These new records have provided encouragement for buyers to move forward on home purchases, which continued to remain strong overall for the month.
In North County Closed Sales increased 14.9 percent for Detached homes and 1.1 percent for Attached homes. Pending Sales increased 3.6 percent for Detached homes but decreased 8.8 percent for Attached homes.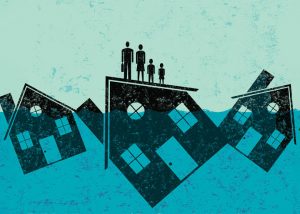 The Median Sales Price was up 12.7 percent to $789,000 for Detached homes and 11.9 percent to $525,000 for Attached homes. Days on Market decreased 51.2 percent for Detached homes and 50.0 percent for Attached homes. Supply decreased 59.3 percent for Detached homes and 57.1 percent for Attached homes.
Showing activity remains higher than the same period a year ago across most of the country, suggesting that strong buyer demand is likely to continue into what is typically the slowest time of year. With inventory remaining constrained in most market segments, sellers continue to benefit from the tight market conditions.\
CLICK The Market Reports tab to get information on your San Diego Neighborhood
I'm Tristen Campanella at Home by Tristen, and if you're thinking of buying or selling here locally in San Diego California my team and I would love to assist you. Always reach out for any advice or feedback as we'd love to help.
Next week we will discuss the forecast for 2021~! You can subscribe to my Youtube Channel
It's Your Home, Your Family and My Priority.
☎ Connect with me at 760-301-0166 | [email protected]
www.HomebyTristen.com to search for your DREAM HOME FOR FREE.
Tristen Campanella |Holistic Realtor San Diego
DRE #01956277
Home By Tristen at EXP
➡WEB ➳ https://www.homebytristen.com/
➡FB ➳ https://www.facebook.com/homebytristen
➡I N S T A G R A M ➳ https://www.instagram.com/homebytristen
➜➜➜ SUBSCRIBE FOR MORE VIDEOS ➜➜➜ https://www.youtube.com/channel/UC_HIUWjOM4c5jMja0iIfB6g
To never miss a video about personal finance & real estate related topics, please subscribe to my channel