One of the biggest questions or statements I get is, "when is the next crash coming?". I'm not exactly sure why people think there is a crash coming. For the first time since the recession our economy is in a growth mode. There are more jobs and higher wages which is a driving factor for the housing market. And we no longer give loans to just anyone, only well qualified people with solid jobs who can afford the home they are purchasing so we can avoid massive amounts of foreclosures.
I spend a lot of time researching the market and the conditions so I can give my clients the best advice for their particular situation. What I do know is that home ownership is the fastest way to build long term wealth in California. Look at that again, LONG TERM WEALTH. This is not a short term way that would double your money. This is an investment, just like any other such as the stock market. You have to be able and willing to ride the ups and downs in order to reap the reward.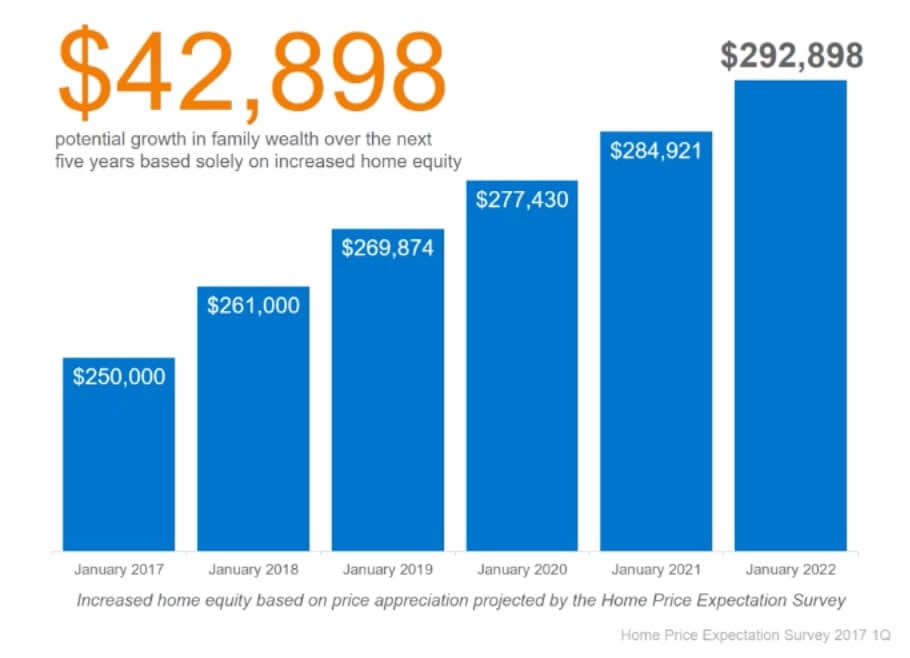 As you can see by the graph, owning a home is predicted to gross a home buyer who purchases this year almost $43,000 in the next 4 years. I'd say that's pretty darn good returns.
The San Diego Housing Market has seen a 6.6% increase year over year. Will that continue? Not quite. The housing gurus out there are predicting a slight slow down in the appreciation which will put us closer to 4.5%, still not bad. BUT, after 2017 we should see continued slow downs in appreciation getting down to the 2-3% range, which is much more normal growth for San Diego homes.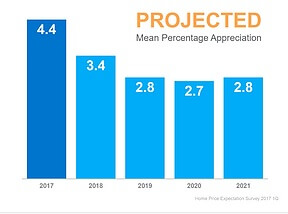 This is why you keep hearing Realtors telling you to sell your home if you have been thinking about it. The inventory is about half of what is our normal, housing prices are high, and appreciation is expected to decline starting next year. We are not making this stuff up! The only questions you should be asking yourself is, " What is the best time to put my house on the market this year? What touch ups or upgrades would net me more money? And, who has the best marketing plan to sell my home for the most money?" Which leads me right to our article, Why you need a Marketing Ninja to sell you home.
What questions do YOU Have? Text me at 760-310-0177 or Email me today!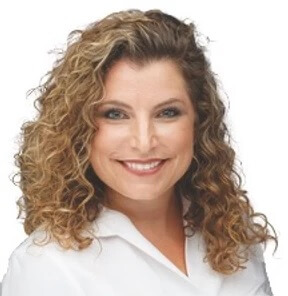 Tristen Campanella
Home By Tristen at Harcourts Avanti
Follow us on Facebook!
760-310-0166